specs
policy
Ask a Questions
Mount fits a 7.12x4.55mm, 0.50 - 0.75ct Pear cut stone
MADE IN NYC - 6 month warranty
You will be amazed by the quality of Diamond Pendants found at TraxNYC. Only at TraxNYC can you find the highest quality of diamonds offered at the lowest possible price. This Pendant with its combination of exceptional 14k White Gold and diamonds will leave you breathless.TraxNYC can offer you what no other jewelry store can. Our unique industry connections and unprecedented business model allow us to present the finest quality Diamond Jewelry to you at prices that others can only dream of, such as this great Pendant for the amazing price of just $365.
Petite Diamond Teardrop Semi Mount Pendant 0.46 ct

(FILE MUST BE SMALLER THAN 5MB)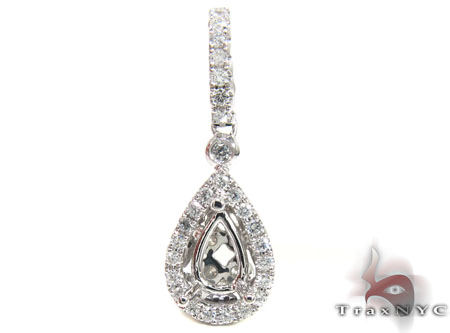 Fashion's Night Out! FNO's mission is to "celebrate fashion, restore consumer confidence, boost the industry's economy during the recession, and put the fun back in shopping." Vogue and Justin Bieber recently partnered with TraxNYC for a custom jewelry piece for the FNO photo shoot. To represent Justin's own style and swagger, we at Trax were tasked with creating a blinged-out belt buckle for the Biebster. The buckle was promptly created by our expert jewelers and hand-delivered and the photo shoot turned out to be a huge success. The diamond belt buckle looked amazing on Justin Beiber and TraxNYC received the opportunity to showcase our specialty in custom jewelry and diamond pieces -- a win-win for everyone!
20628
OUR MERCHANDISE IS 100% GUARANTEED AS DESCRIBED OR FULL MONEY BACK