specs
policy
Ask a Questions
Size
16mm Wide, 27mm Tall
Holds Center stone approximately 2.0ct - 8.2mm
MADE IN NYC - 6 month warranty
Unique in its own way, this Diamond Piece presents quality and value unlike any other. The combination of diamond weight and gold in this piece will help you stand out in any crowd. For quality like this, such a price is unbeatable! Remember that if you choose to make this purchase you will receive a FREE appraisal and 1 month warranty!
Bank Wire Price:
$1,002.25
OR

Semi Mount Pendant 0.80 ct

(FILE MUST BE SMALLER THAN 5MB)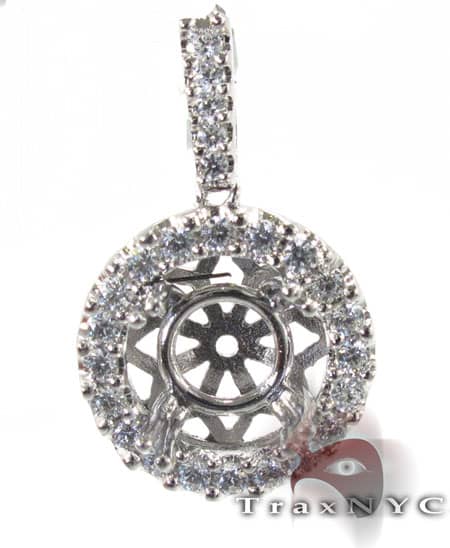 Q:
Do you have this in 18K white gold and better quality diamonds? I have 1 CT solitaire and was wondering if this would fit or do do you have other pendants like this but the diamonds are little bigger?
06/22/2011
A:
Thank you for contacting Traxnyc. Unfortunately this is the only one we have available at this time. We do recommend suggestions to possibly having this customized to your preference which will cost you $600 on top of the price listed. If you wish to get started please contact our Senior Custom Specialist right away!
11171
OUR MERCHANDISE IS 100% GUARANTEED AS DESCRIBED OR FULL MONEY BACK