specs
policy
Ask a Questions
For different sizes, please allow 7-10 business days for manufacturing. Contact a rep. for more information
7 - 10 days for manufacturing.
Please allow 7 to 10 business days for manufactoring. Contact a representative at (212)391-3832.(30)
Treat yourself to something special with this fascinating piece from our Ring collection that features an enduring design and look that never gets old. Scintillating Round cut diamonds in a Prong setting are encrusted on the 14k Black Gold to give this piece a superbly opulent finish.The 14k Black Gold weight in this item is simply superb. It totals 3.10 grams! With a specimen as sublime as this one, there's no doubt that you will be in the spotlight each time to you decide to flaunt this Ring.



This item is currently out of stock.
If you would like to custom order
this, please contact a customer rep!
5 Row Black Diamond Ring 2 1.30 ct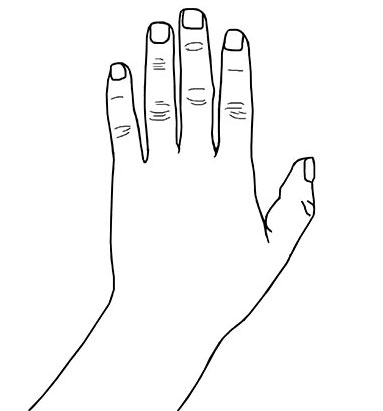 (FILE MUST BE SMALLER THAN 5MB)
This item is currently out of stock.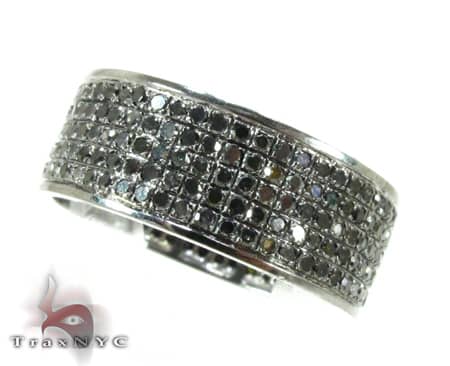 Q:
Could you tell the the width of the ring please?
05/29/2013
A:
The width of this ring in a size 4 is 1.5 mm. This ring will change width when you let us know your size. Thank You!
Q:
I was just wondering if you could tell me how wide this ring is in mm, and also, do you ship to the UK?
03/21/2012
A:
This ring is about 8-9mm in width. Our international shipping options consist of standard International with FedEx ($40.00), as well as Expedited International ($60.00).
Q:
ring #10799 comes up in the mens section but says ladies ring do you have anything that is a simple gold/silver ring with black diamonds around it like that they do not have to be all the way around they can be half way.
01/12/2012
A:
These rings are actually very popular with both men and women. The bands will need to made to your size as they can not be re-sized (the stones go all the way around the band). You can have this customized using white, yellow, black, or rose gold. Having it made in silver - in a standard size 6.5 will cost $450.00 If you have any other questions or need help placing an order please feel free to contact us directly, thank you! Regards, Bryan 212.391.3832 ext. 112
Q:
How much will this be in a size 11? Is that even possible?
08/16/2011
A:
Thank you for contacting Traxnyc. Being that this beautiful band has diamonds going all the way around, we will have to order one for you rather then sizing it being that it will damage the ring. This ring in size 11 will contain more diamonds so therefore it will cost you $850. If you wish to place an order please contact us.
Q:
I am interested in the Black Diamond Men's Ring (Item #10799). This ring is displayed as a size 6.5. Is this the only size ring in stock? I am looking for a 9.5 size ring. Can I purchase this ring in the size 9.5?
04/18/2011
A:
Thank you for contacting TraxNYC. We make that ring on a weekly basis. You would have to order that ring in the size 9.5. This would be slightly more expensive since that size has a higher carat weight and gold weight. Please give us a call when you are ready to place and order and we will discuss all the details.
75733
OUR MERCHANDISE IS 100% GUARANTEED AS DESCRIBED OR FULL MONEY BACK