specs
policy
Ask a Questions
For different sizes, please allow 7-10 business days for manufacturing. Contact a rep. for more information
Please allow 7 to 10 business days for manufactoring. Contact a representative at (212)391-3832.(30)
This unique men's blue diamond ring is made from 14k white gold, and consists of 1.30 carats of incredible blue diamonds. Each diamond is SI1 in clarity and round cut. They shimmer in any environment whether its light or dark. You can wear it just about any place you chose and you will definitely catch people's attention



This item is currently out of stock.
If you would like to custom order
this, please contact a customer rep!
5 Row Blue Diamond Ring 1.30 ct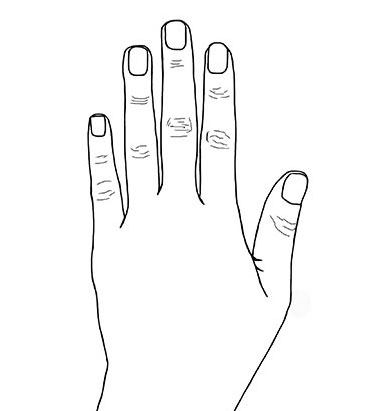 (FILE MUST BE SMALLER THAN 5MB)
This item is currently out of stock.
STUNNING!!! SUPER FAST SHIPPING! Will do business again!
-getyourshopongirl
EXCELLENT SELLER.AAA++++THANK YOU SO MUCH . SHOP FROM YOU AGAIN
-dzsap
super fast shipping...great price, great service!
-ellesbelles27
A +++ Great Auction!! Better that expected! Very happy!!! Shipped Very Fast!! mestofilies GREAT TO DEAL WITH THANKS ! GREAT CUSTOMER SERVICE A+FAST SHIP!
-angel-lost-in-time
Very Nice Item!! Exactly as Pictured!!! Fast Shipping
-buster1boxer
I will continue to do business with them and hope many more people will also do.
-ace-boogie2008
Very Pretty! This is a great seller! Thanks, John
-stihljohn
THANK YOU!! Great seller!! always pleased!! Will continue to do business A+++
-dpgpound09
Great quality and fast shipper
-bshopper4ever
Perfect!!!! Fast shipping, Great seller
-5150rigids
A+ Seller..excellent service..will do business again
-mamorete
Beautiful ring!! Very satisfied!! Highly recommended vendor. Will use again.
-monycaramona
Awesome earrings+++Awesome Seller+++Awesome Communication+++Fast Shipping+++++++
-meaganc4
Perfect seller, Would do business again A++++
-vauxall_astra
Great Seller! Item just as described, brand new and sealed..Fast Shipping!!A++++
-life_the_analist
WOW! Great watch. Fast shipping. A+++ Overall. Highly Recommended
-chriscross789
Nice transaction....made sure the buyer is happy...will do bizness againA+++++++
-romedub
VERY PLEASED WITH MY ORDER, GREAT TRANSACTION. WILL DO BUSINESS WITH SOON!THANKZ
-tonyjeff830
Q:
I am interested in purchasing two rings just like this one (5 Row Blue Diamond Ring 1.30 ct; ITEM#:10723) but instead of a size 6 I was looking for a size 8.5 (both rings). Please, let me know if this is possible and the difference in price.
09/12/2012
A:
This is not a problem! As you know, the ring can not be re-sized - however our factory makes them in practically any size! We only charge an additional $50.00 for every size up. If you have any other questions or need help placing an order please feel free to contact me directly, thank you!
50352
OUR MERCHANDISE IS 100% GUARANTEED AS DESCRIBED OR FULL MONEY BACK