specs
policy
Ask a Questions
This 10k gold cross comes with a silver chain.
7 - 10 days for manufacturing.
Please allow 7 to 10 business days for manufactoring. Contact a representative at (212)391-3832.(30)
This unique piece from our selection of Mens Diamond Cross will catch the eyes of everyone you meet. Help yourself to a piece that sparkles with Round cut diamonds with a total diamond weight of 1.00 ct.Check out our ever expanding collection of 10k White Gold Mens Diamond Cross. We have a the freshest Mens Diamond Cross to suit every style and budget. This Cross demands attention with its stunning look, buy this for a truly dazzling aura!



This item is currently out of stock.
If you would like to custom order
this, please contact a customer rep!
10K Gold Junior Cross and 24 Inches Silver Franco Chain Set 1.00 ct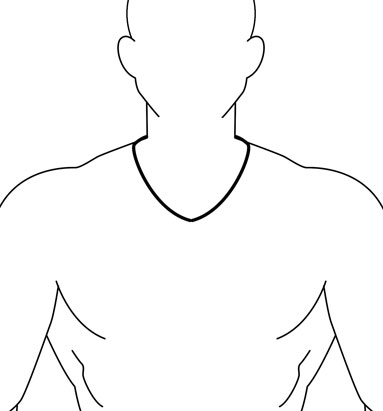 (FILE MUST BE SMALLER THAN 5MB)
This item is currently out of stock.
Our
mens crosses
selection is unparalleled in scope and precision. Select your exclusive cross today in diamond, gold, silver, and stainless steel.
Q:
Does the whole set made of gold?
10/24/2012
A:
No. The pendant is made of gold. The chain is made of silver.
Q:
How much will it be to get the 30in 10k hollow white gold franco chain instead of the silver franco chain with that same cross?
04/25/2012
A:
You will have to check the website and see the different chains we have listed, those are the only chains we have available.
Q:
Can I put this on layaway?
08/16/2011
A:
Thank you for contacting Traxnyc. We do offer layaway normally on a total of $1000+Up. We do however offer layaway on particular items even being below the total amount such as this piece. You are required to pay 30% of the total amount including shipping and you will have 90 days to pay off the balance. Please contact us to get started.
50842
OUR MERCHANDISE IS 100% GUARANTEED AS DESCRIBED OR FULL MONEY BACK