specs
policy
Ask a Questions
Please allow 7 to 10 business days for manufactoring. Contact a representative at (212)391-3832.(30)
You will be amazed by the quality of Diamond Pendants found at TraxNYC. A piece with diamonds such as these SI1 H stones is a sublime addition to anyone's collection, no matter who you are. Treat yourself to the highest quality, authentic 14K White Gold of this Diamond Pendants item. Please consider this amazing Diamond Pendants item at the unbeatable price of $245. To see more items in this range visit the Pendant section. TraxNYC: Your No.1 source for Diamond Jewelry.
Skull & Crossbones Pendant 0.25 ct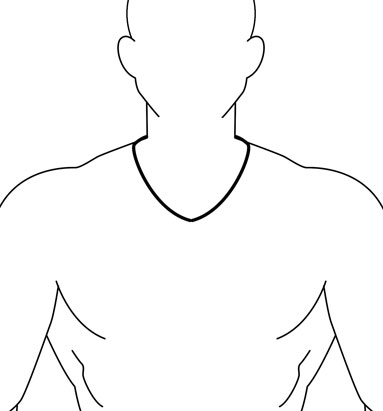 (FILE MUST BE SMALLER THAN 5MB)
Creating custom pendants is our specialty. Once you have your pendant design in mind (pictures help ensure consistency), head on over to our
custom pendants
page and tell us how you want your ring designed. Our skilled jewelers will craft your piece with careful and detailed precision.
Q:
I see this item is a men's pendant, can it be worn by a female or would it be too heavy. Also I have a quite thin white gold neck chain I'd want to wear it on, would it be too heavy for a thin white gold neck chain?
04/18/2011
A:
Thank you for contacting TraxNYC. This pendant can be worn by a female as well. It is not that heavy in weight, it can be worn by anyone in general. You would also be able to wear it on a thin white gold neck chain, however in my preference the pendant would be better off with a chain that would match its weight. For a selection of chains, please contact our valued Sales Representatives directly.
16313
OUR MERCHANDISE IS 100% GUARANTEED AS DESCRIBED OR FULL MONEY BACK