specs
policy
Ask a Questions
For different sizes, please allow 7-10 business days for manufacturing. Contact a rep. for more information
This Mens-Diamond-Rings is a great deal and available to you only through TraxNYC. This piece is elegantly highlighted with 1.50 ct of diamonds that are Grade AAA & SI1 quality.
Make a statement wearing a stylish and sophisticated authentic 10K White Gold Mens-Diamond-Rings.
5 Row White Strip Ring 1.50 ct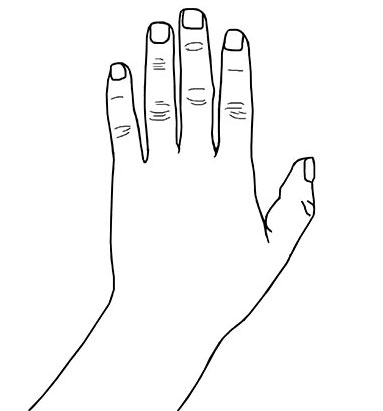 (FILE MUST BE SMALLER THAN 5MB)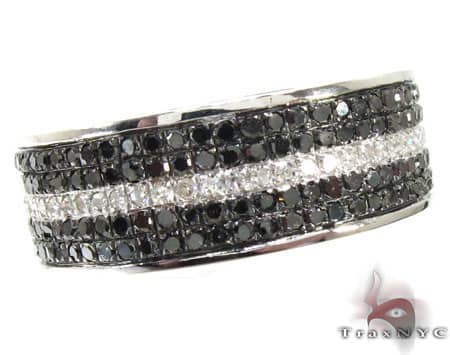 STUNNING!!! SUPER FAST SHIPPING! Will do business again!
-getyourshopongirl
EXCELLENT SELLER.AAA++++THANK YOU SO MUCH . SHOP FROM YOU AGAIN
-dzsap
super fast shipping...great price, great service!
-ellesbelles27
A +++ Great Auction!! Better that expected! Very happy!!! Shipped Very Fast!! mestofilies GREAT TO DEAL WITH THANKS ! GREAT CUSTOMER SERVICE A+FAST SHIP!
-angel-lost-in-time
Very Nice Item!! Exactly as Pictured!!! Fast Shipping
-buster1boxer
I will continue to do business with them and hope many more people will also do.
-ace-boogie2008
Very Pretty! This is a great seller! Thanks, John
-stihljohn
THANK YOU!! Great seller!! always pleased!! Will continue to do business A+++
-dpgpound09
Great quality and fast shipper
-bshopper4ever
Perfect!!!! Fast shipping, Great seller
-5150rigids
A+ Seller..excellent service..will do business again
-mamorete
Beautiful ring!! Very satisfied!! Highly recommended vendor. Will use again.
-monycaramona
Awesome earrings+++Awesome Seller+++Awesome Communication+++Fast Shipping+++++++
-meaganc4
Perfect seller, Would do business again A++++
-vauxall_astra
Great Seller! Item just as described, brand new and sealed..Fast Shipping!!A++++
-life_the_analist
WOW! Great watch. Fast shipping. A+++ Overall. Highly Recommended
-chriscross789
Nice transaction....made sure the buyer is happy...will do bizness againA+++++++
-romedub
VERY PLEASED WITH MY ORDER, GREAT TRANSACTION. WILL DO BUSINESS WITH SOON!THANKZ
-tonyjeff830
Q:
Hello, how much would this ring cost in a 12 1/2 size? Also could I put this on layaway?
01/25/2013
A:
We can order this ring for you in a size 12 1/2 the price will be $1075.00 We do offer layaway to all our customers with 30% down and 90days to pay off in full.
Q:
Do you guys have this in smaller size?
09/12/2012
A:
We can make this ring for you in a smaller size.
Q:
Are the black diamonds untreated or GIA certified? Can I change it from 10k white gold to yellow gold? If so how much extra does it cost?
05/16/2012
A:
The black and white stones in this particular ring are untreated and stones are too small to be GIA certified, that usually applies to single, larger stones. As for ordering this ring in 10k yellow gold as opposed to white gold, as a courtesy there will be no additional fee. If you have any questions or need help placing your order, please feel free to contact me directly.
Q:
I really want to buy this ring, but I need it in size 12. Can you resize it for me?
04/11/2012
A:
This ring costs us $50 extra for each size it goes up ( as the diamonds are all the way around and we have to add carat weight). So for a size 12, it would cost $820.00.
Q:
Would the price change If we flipped the colors and did 4 rows white diamonds and 1 row black in the middle?
03/29/2012
A:
It will be an additional $50.
Q:
The ring size I need is a 9 which is great if this ring only comes in size 9. My question is does this ring usually run a little large or small? Would I be safe to get it in size 9?
03/12/2012
A:
This ring runs true to size. If you are a size 9, this ring should fit perfectly!
Q:
Can you do it smaller? I need a size 8.
03/12/2012
A:
Yes, we can have this ring made for you in a size 8. Since the diamonds go all the way around the band, it is not possible to re-size this ring from a 9 to an 8 - it has to be made to size. This does not cost any additional money.
Q:
Do the diamonds stay in the ring well?
03/07/2012
A:
Thank you for contacting TraxNYC! Yes, the diamonds are in a micro-pave setting so they are not as susceptible to falling out.
Q:
What is the width of the band in mm? Do you have it in size 11?
02/16/2012
A:
Thank you for contacting TraxNYC! The width of this band, Item # 19051 the '5 Row White Strip Ring' is 8 mm. We don't have this ring available in a size 11, however, we can make it. The carat weight would be heavier so the cost of the item will go up. We can make this ring for you for an additional $130.00, bringing your total to $800.00. If you have any other questions or would like to place your order, please feel free to contact us. Regards, Toni
85147
OUR MERCHANDISE IS 100% GUARANTEED AS DESCRIBED OR FULL MONEY BACK