specs
policy
Ask a Questions
Diamond Color
H, Black, Red
Please allow 7 to 10 business days for manufactoring. Contact a representative at (212)391-3832.(30)
This exclusive Skull Ring was added to the summer 2008 Mens Diamond Ring Inventory. This item is a wonderfully crafted piece of jewelry that contains a remarkable flame design coming in and out of the Skull. The flame has a wonderful pattern to it that really makes it stand out. Furthermore the red eyes really makes this piece eye catching. This item features 2.35 carats of diamonds that are round cut and neatly set into a Pave/Prong setting. The item is made of 10k Solid White Gold. The diamond color is H, Red, Canary & Black and the clarity is SI1. Be sure to check out the Snake Cross that will look great with this ring. Do not hesitate to purchase at TraxNYC the #1 trusted Jewelry Empire on the internet. TraxNYC will BEAT any price from competing jewelers, contact a rep. today!



This item is currently out of stock.
If you would like to custom order
this, please contact a customer rep!
Raider Skull Ring 2.35 ct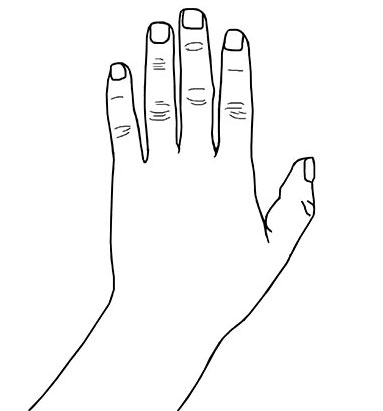 (FILE MUST BE SMALLER THAN 5MB)
This item is currently out of stock.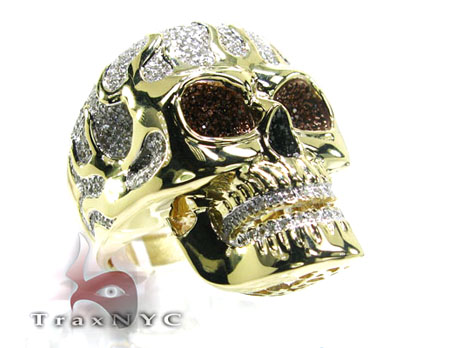 Q:
Hi There, Congrats on some beautiful rings you have here. I am in Australia and would like to order this ring #2328 for my fiance I wondering what the total cost is including delivery to Ramsgate Sydney, NSW AUSTRALIA 2217 Thanks Linda
02/13/2014
A:
Hello Linda, We do ship international with Fed Ex for and additional $40.00 If you have any other questions or need help placing and order please feel free to contact me directly, Thank You! Best regards,
238114
OUR MERCHANDISE IS 100% GUARANTEED AS DESCRIBED OR FULL MONEY BACK