Colored stones are treasured for their unique beauty, and legend has it that their natural magnetic powers also give off healing frequencies and vibrations that can change your life. The precious stones have been known to bring changes to the wearer's mood, health, energy, and relationship. At TraxNYC we have a large selection of rings, earrings, pendants, bracelets, and necklaces featuring rare gems. With Valentine's Day just around the corner, read on to check out our favorite Gemstone pieces and just how they can help or enhance your love life.
The Pink Quartz is the most straightforward love rock of them all, and is said to enhance romantic feelings and attract adoration of all kinds. Give our elegant Solitaire Designer Cut Pink Quartz and Rose Gold ring to the object of your affections, and she'll be yours by dessert.
Just want to be friends but don't know how to say it? Tell her with an emerald. This gem of friendship will preserve feelings of love and bring the wearer reason and wisdom. Our stunning Emerald Jada Ring will keep you on her friends' list forever.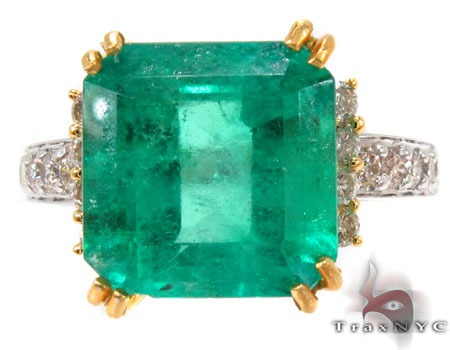 If you forgave but you can't forget, the blue topaz is the rock to cure a wayward lover's cheating ways. This stone is the symbol of honesty and fidelity, promotes modesty, and reportedly cures sex addiction. If you give her this Blue Topaz Heart Ring, featured in our Gemstone Diamond Ring collection, she'll only have eyes for you.