What comes to your mind when you think Diamond Stud Earrings? Style, sophistication and beauty are just few words to describe the dazzling perfection of these shimmering jewelry pieces. Some of the most celebrated and glamorous faces in the world can be seen wearing stylish diamond stud earrings, that just add on to their already high sex appeal and style quotient another notch.  And the one thing that really make these stunning earrings different is the versatility they offer. From women to men, anybody can sport these dazzling stars with utmost grace and style.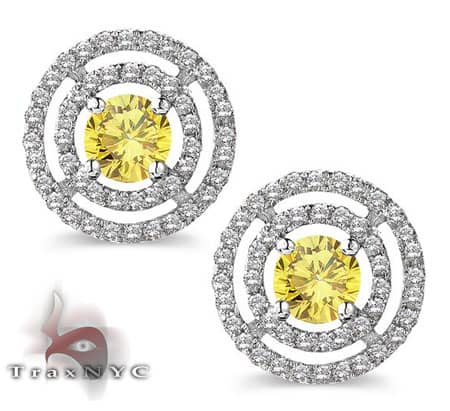 If you are looking out for a sure shot way to add a star quality to your overall appearance hen Diamond Stud Earrings is exactly what you need. From a stunning gown to a casual jeans and shirt, these earrings go well with almost anything you wear and give you a very chic and glamorous outlook. Become a real head turner with just a snap and hold the onlookers captivated with the shimmering display of light these luxurious stud earrings offer.
If you are ready to transform yourself into a megastar, then TraxNYC with its mouth watering range of Diamond Stud Earrings and other diamond jewelry is at your service. One of the largest jewelry stores in NYC, TraxNYC is your dream destination when it comes to diamond jewelry and accessories. From the most graceful diamond stud earrings, diamond chandelier  earrings and  diamond hoop earrings to the most outlandish diamond hip hop jewelry, you name it TraxNYC have it. And all of this is available to you at unbelievably low prices.
What are you waiting for? It is time you pamper yourself in the most amazing way possible. Enter the fairy tale world of TraxNYC and immerse yourself in the glitter and glimmer of diamonds.