The TraxNYC showrooms in the heart of New York City's Diamond District are renowned throughout the industry for their stunning, unparalleled selection of only the hottest – or should we say the iciest – hip hop jewelry. From diamond watches to diamond earrings, from pendants to black diamond chains, you'll find every piece you ever dreamed of owning at TraxNYC.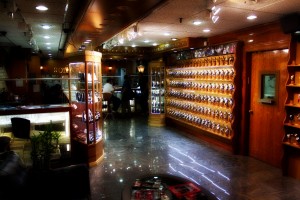 At TraxNYC we are specialize in hip hop jewelry. Situated in the heart of New York City's Diamond District, we are the only diamond jewelry retailer to offer such a vast and varied selection to our customers. You won't find anything like the diamonds we have on display in our extensive showrooms anywhere else.
Our unrivalled collection of iced out pieces is constantly being updated so that we can only feature the freshest styles all the time every time. Some of our newest and most eye-catching designs include the one-of-a-kind Custom AK-47 Pendant and the unbelievable Mens Black Diamond Set featuring a cross and chain with a combined total of 19.25 carats of AAA black diamonds.
Not only can we hook you up with the most sought after pieces of bling here at TraxNYC, but we can offer you the best possible prices too. How and why? Like we mentioned above, our NYC Diamond District location gives us access to the best diamonds on the market and allows us to cut out the middle men so we can get our diamond jewelry straight from the source to our loyal customers in as few steps as possible.
Check out our unbelievable collection of hip hop jewelry today and pick up a stunning piece of iced out diamond jewelry that will turn heads and allow you to gain recognition no matter where you go.