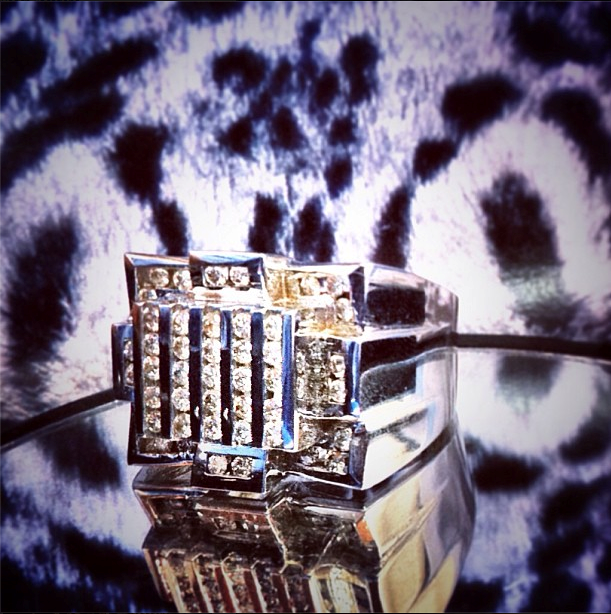 These days, getting a deal on cheap jewelry like mens' rings is made all the more easier when you shop online. Worldwide connectivity has made it simple to compare prices and specifications on rings such as carat, weight, and type of metals and stones used, so with some research and due diligence you can walk away with the best price on the ring that you desire.
Did you know that over 90% of diamonds that come into the United States first enter through NYC's diamond district? That's why diamond ring shoppers come to famous 6th Avenue in midtown Manhattan for the best deals. If you can't make it to the biggest city in the world to shop for your ring, the next best thing is to shop online with a jeweler located in the diamond district. Since TraxNYC is located in prime diamond central, it's easy for us to get the best possible prices on diamonds and many other jewelry elements like gold and silver. This creates the best possible prices for cheap rings, passing the savings onto our customers. Of course, they are only cheap in price and never quality.
Besides checking for the jeweler's location, other things to consider when buying an inexpensive ring from a retailer include aspects such as:
Price on comparable specs (such as diamonds, gold weight and carat, etc)
Return policy and customer service
Consider whether they do custom jewelry work — if they do, that means they have skilled jewelers in-house
Selection of design styles (do they only have dated looks or do they keep their inventory stocked with the latest styles?)
As always, getting the best price for your cheap mens' rings takes research and time. We at Trax are confident you'll love our selection of inexpensive mens' rings. Cubic zirconias are a great alternative to real diamonds when you're on a budget. Combined with stainless steel or silver, they make great rings for men at an unbeatable price.  Or consider smaller diamonds for your ring — small diamonds in a row create a dazzling look and you'd never guess they could be so affordable.