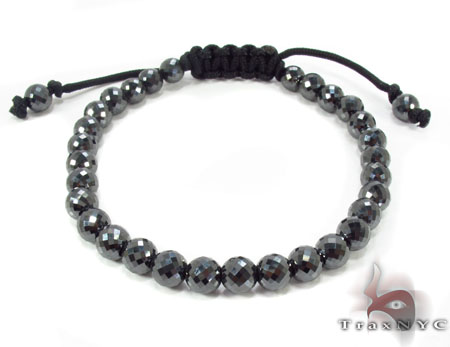 Men's rope bracelets is a trend that has caught on pretty recently but is fast becoming really popular. During the recession in the past couple of years, the jewelry market took quite a thrashing. Everyone simply did not have the means to spend on luxury items and gem studded ornaments. One segment, however, has more than doubled since then. And that is the men's jewelry market.
Men's outlook on jewelry is changing too. Breaking away from just cuff links, timepieces and tie pins, around two centuries later, men finally are experimenting with the kind of embellishments that were generally regarded as solely feminine such as bracelets.  Even in celebrities, men that are seen as the epitome of macho, can be spotted sporting a rope bracelet or two.
For men, accommodating accessories with outfits is less frequent than with women. So, when men do wear rope bracelets it is necessary for them to be aware of how best to utilize these.  With formal and informal wear too, the use of rope bracelets can subtly tie in your outfit together very well; giving you the look you desire for.
There are different types of accessories men can pair with rope bracelets, however it is important to not use all at the same time. When and how to adorn and jewelry, is as important as choosing what type of bracelet to wear. A special feature of rope bracelets is that they can do wonders for your style without putting a dent in your wallet.
Among the different categories, bracelets have been the fastest growing segment with growth of approximately 24%. Mostly, men tend to buy jewelry for themselves. They enter a shop and when they spot something that they fancy, they purchase it, usually with little time to contemplate. The advantage with rope bracelets is that they come in such a large variety of colors, makes and design that they can cater to literally anybody- the sophisticated, the rock and rollers, the casual guy-next-doors and even the party animals.
TraxNYC is a jewelry store based in New York and houses an impressive collection of all kinds of jewelry. Added to that, their trained staff is available for advice and can help you make better, informed decisions so you may look your best, always.
TraxNYC has a wide array of men's rope bracelets in different selections of colors, stones and make. Whether you prefer subtle dark colored bracelets, plain beaded bracelets or flashy and trendy ones that communicate your personality, they have it all. Even better, you can shop online to save time or visit their retail stores to get a first hand feel of their pieces. Get your hands on these amazing bracelets today!