Staying with celebrity diamond jewelry news, Kanye West made an appearance on The Ellen DeGeneres Show recently. Surprisingly it wasn't his music or even his obnoxious antics that caught everyone's attention this time around — it was his new teeth.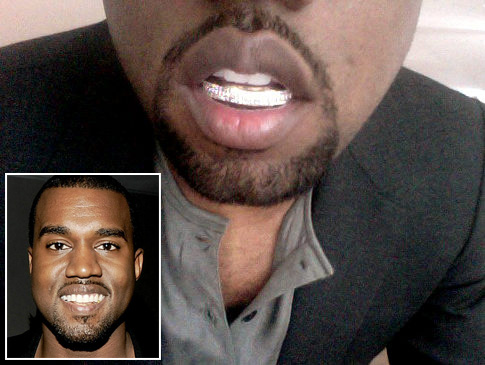 Taking the expression 'to put your money where your mouth is' to a whole new level, Kanye has had his bottom teeth laden with gold and encrusted with diamonds. The teeth are real and permanent, this is not just a grill! And West's reasoning for replacing his regular bottom teeth? He "just thought the diamonds were cooler."
We are no dentists here at TraxNYC, but we certainly agree that diamond jewelry is about as cool as it gets. That's why we have the largest selection of diamond jewelry you could imagine on our website where we put it all at your fingertips, just a few mouse-clicks away.
You don't necessarily have to revamp your dentures like Mr West, but if you feel like icing yourself out with a new diamond watch, a diamond chain, a gold diamond bracelet; you name it, TraxNYC can hook you up.
Not only can we hook you up, but we can provide you with the highest quality diamond jewelry at the best possible prices. How and why? Our NYC Diamond District location gives us access to the best diamonds on the market and allows us to cut out the middle men so we can get our diamond jewelry straight from the source to our customers in as few steps as possible.
Sink your teeth into TraxNYC's famed collection of diamond jewelry and custom jewelry online or in NYC today and get iced out like Kanye for less money and much less pain.