Mens jewelry will forever be one of the most popular types of luxury fashion items out there. A man that possesses high quality gold and diamond jewelry can show not only that he has style and class, but that he is someone important, someone that commands and demands your attention.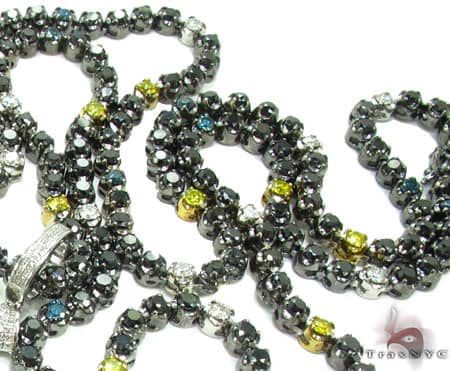 TraxNYC specializes in all types of Mens Jewelry. Whether you need a stylish wedding band or a diamond watch, a set of solitaire diamond earrings or a simple bracelet, we've got it all and then some. By choosing to buy your jewelry from Trax, you'll have yourself looking like a superstar in no time.
With one of the largest inventories of top quality jewelry ever seen, TraxNYC is fast becoming the one-stop-shop for all things jewelry related. As well as our loyal base of regular grassroots customers, we have developed a large celebrity following. the likes of Diddy, Ludacris and BoB have all sampled our wares and been more than impressed. And that's only naming a few.
Why is our popularity rising exponentially? Our industry connections, years of experience and centralized NYC Diamond District location allow us to provide you with the absolute highest quality of diamonds and jewelry at the absolute lowest prices imaginable. Check out Mens Jewelry at TraxNYC today.