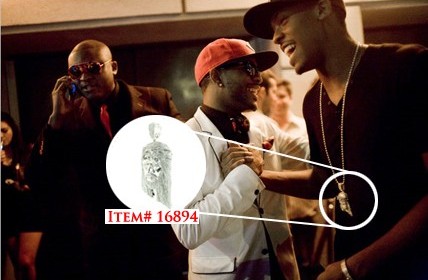 A diamond Jesus pendant was in a New York Times article covering Manhattan nightlife this weekend. In a photo outside the club Marquee, the white gold pendant can be seen prominently being worn by one of the people queuing outside the club. When you are wearing a few thousand dollars of 10K gold in the form of a diamond Jesus pendant, people are going to notice and this guy certainly made it in the door. This diamond Jesus pendant also has 10 full carats of SI quality stones.
You can buy it here.
TraxNYC carries a full line of men's and womens pendants, including not only the Jesus pendant here, but also heart pendants, letter jewelry, and bullet pendants.
Photo Credit: Piotr Redlinski for The New York Times