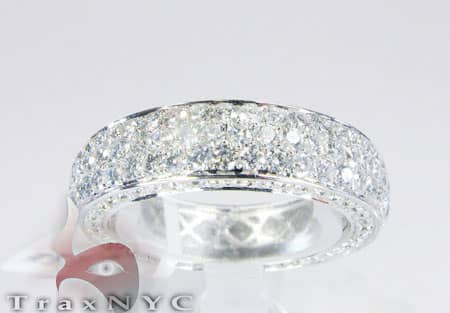 NYC is famous for its jewelry stores. Like the iconic Tiffany & Co that was founded in the Empire State, New York features the world-renowned diamond district on 47th street between 5th and 6th ave. This is where jewelry and diamond shoppers go to get the best prices on jewelry – from the wholesalers that operate jewelry stores on this iconic street. According to Wikipedia, approximately 90% of the diamonds the US receives first go through NYC's diamond district. Thus there's a great chance many middlemen have taken their cut the farther you buy from a diamond district dealer!
TraxNYC's office is located directly in the diamond district at 62 W. 47th street near 6th ave. Our prime location allows us to have close relationships with diamond and jewelry suppliers, giving us the best prices so we can pass the savings onto our customers. A comparison shopper will find that, carat-for-carat, TraxNYC  
offers the best deal on diamond jewelry online. Although there are over 2,600 small businesses in this area selling jewelry, prices can vary wildly depending on where they buy from in the supply chain. Our NYC jewelry suppliers are the top of the top, ensuring the lowest prices in gold and diamonds. Trax is proud to serve our clients with the best quality diamonds at the best wholesale prices.
If you're looking for an NYC jewelry store, give TraxNYC a shot by visiting our website or dropping by our office and showroom in Manhattan.