Black diamond jewelry has grown far beyond the realm of a fad or a trend – it is now an established and respected category of diamond jewelry the world over. Having grown out of the hip hop jewelry niche like so many of today's diamond styles, it prospered in the mainstream in a manner that no one could ever have predicted. Now it can be found in jewelry made by some of the most traditionally respected names in the business..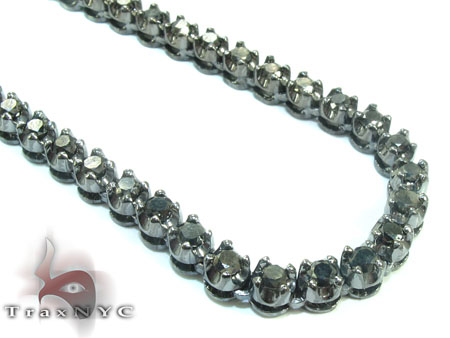 At TraxNYC we embraced black diamonds from the very beginning. Even before Jay Z wore them in his now-famous Jesus piece at the VMAs a year or two ago, we were leading the line when it came to black diamond jewelry. Now we have one of the widest selections of black diamond pieces – from black diamond rings to watch cases – in the world; more than any other vendor, whether online or at your IRL jewelry store.
If you know anything about black diamonds or have ever owned them, then you probably know why they have become so insanely popular. With clear diamonds out of the reach of the average customer due to their high price and the poor economy, black diamonds offer you a route into the diamond jewelry scene for far less money than you would pay for a traditional piece.
Right now, black diamond earrings are particularly popular. If you know what you're looking for – hell, even if you have no idea what you're looking for – you can find a once-in-a lifetime piece of jewelry at TraxNYC.com. For a mixture of old and new, try one of our famed black and white diamond combo pieces.