Wedding is the most important day in a woman's life. The day marks the begining of a new life for her as well as her partner. This day with its promise of love that will last a lifetime is a celebration of commitment. No doubt every bride wants to look her best on her big day. If you are a bride to be soon and are tirelessly working on making your look faultless for the D day than Diamond Chandelier Earrings are a must have for you to complete your vision. The mesmerising beauty and intricate design of these earrings will surely add a mystical glow to your beautiful face leaving the groom spell bound and speechless in the wake of your presence.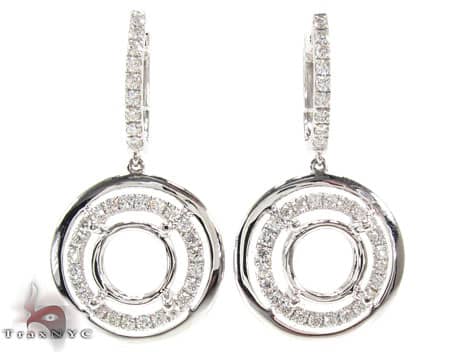 Gift yourself the most perfect pair of Diamond Chandelier Earrings and get the key to steal your darling's heart all over again on your wedding. The forever quality of diamonds will symbolize the vows that you will be taking that will bind you both together for an eternity. The exquisite charm and grace of these earrings adds to the beauty and style of a lady, making her a vision to behold. Moreover, diamond earrings are a must have piece of woman's accessory and almost every women should atleast have a pair of these.
We at TraxNYC understands a woman's need to look beautiful on special occasions and our collection of Diamond Chandelier Earrings caters to this particular need in the most breathtaking way possible. Our exhilirating collection of Diamond Earrings is guaranteed to cater the whims and fancies of different customers in a way that can only be described as 'Spectacular'.
Ranging in price from as little as $99 all the way up to high end pieces for $10,000 – our selection of Diamond Chandelier Earrings offers a collection that will satisfy the high end as well the more modest and economical shoppers.
If you want to look breathtakingly beautiful on your big day, then amond chandelier earrings from TraxNYC are the only way to go.