Custom jewelry is fast becoming one of the methods of choice for many of those buying jewelry today. People's imaginations are being captured by the idea of owning a piece of completely unique jewelry that they themselves have designed. And of course the fact that they are getting a product made by some of the world's best diamond jewelry craftsmen is a huge selling point too.

That's right, here at TraxNYC our Custom Jewelry department is renowned for the quality of the pieces we produce, as well as our state of the art production methods that still remain in touch with age-old jewelry manufacturing traditions. This mix of technology and classic know-how means that our Custom Jewelry customers are often surprised by the sheer accuracy of the finished piece when compared with their original design. We give you exactly what you ask for, with no surprises.
Pendants, rings and diamond chains are all popular custom items, but we really can make anything you desire. Recently, diamond earrings have become a very popular choice among our Custom Jewelry clients. Sometimes, even with a vast pre-existing selection of earrings like our own, you desire a pair of diamond earrings that are completely your own and that can't be found in any store or on any website. In short, you want the diamond earrings of your dreams.
A pair of custom diamond earrings, whether they are solitaire studs or iced out pave earrings, will be a most rewarding gift for you or a loved one. Just imagine, a gift that is personalized for you in the truest sense of the word. And don't worry if you're inexperienced with jewelry manufacturing, our skilled and experienced custom jewelry specialists will help you every step of the way.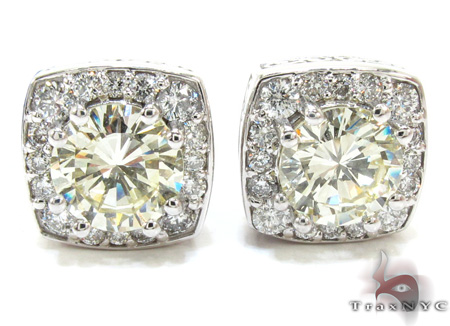 You can choose from the finest gold and diamonds, which we will incorporate at the absolute lowest market rates, or if you want a less expensive alternative you can still develop a beautiful custom creation from other materials like silver and CZs! So check out Custom Jewelry at TraxNYC today and get ready to own a piece of fine jewelry that you will cherish for ever and that will be uniquely your own.