10k gold
jewelry archive

Here you will find a selection of higher grade gold jewelry that can now best be described as extinct – or at best dormant. These pieces were simply too heavy and contained too much pure gold to remain in production at today's gold prices. Hopefully one day they will be back, but for now you can take advantage of our great 10K gold alternatives!

True potential of
10k white gold

In this section you will find some of our most extravagant 10K gold creations from the TraxNYC Custom Jewelry collection. 10K gold jewelry is the perfect metal to use in many pieces as it is high quality yet not that expensive when compared to higher grades, so you can make large custom pendants and other such pieces for much less than if you were to go for 14K or 18K.

10k white gold
chains

10K gold chains offer a great option at a fraction of the price of higher end pieces, while at the same time completely outshining other alternatives that have become popular, such as stainless steel and silver chains. These alternatives can only fool the most uninformed of gold chain enthusiasts, because once you've owned a real gold chain – even if it's just 10K – you will never go back to wearing anything of lesser quality.


Customer Reviews
White Gold Jewelry
VERY PLEASED WITH MY ORDER, GREAT RANSACTION. WILL DO BUSINESS WITH SOON!THANKZ

-dzsap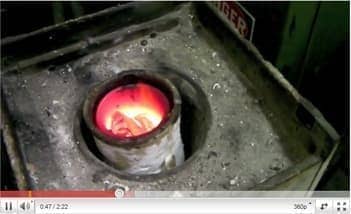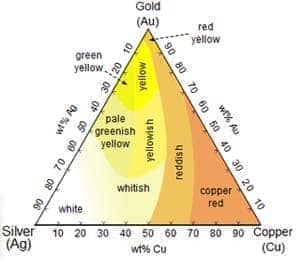 All gold that is used in jewelry is an alloy of pure gold and at least one other metal. This is because pure gold is too soft for everyday wear, so it is alloyed with a mixture of metals such as silver, copper, nickel and zinc to give it strength and durability.


In the case of 10K gold, pure gold accounts for 41.7% of the weight of the item. The remaining 58.3% is made up of other metals such as copper and silver which add color and strength to the gold and make it suitable – and affordable – for use in jewelry.

This combination of pure gold and color-appropriate alloys is what gives 10K gold jewelry its signature appearance. The exact hue of 10K gold jewelry is determined by the ratio and make-up of the alloys that are used.





Diamond jewelry is widely acknowledged as our mainstay product of choice here at TraxNYC, but it would be incorrect to think that we don't sit at the summit of the gold jewelry industry too. Our 10K gold jewelry is particularly important to us because we believe it provides a viable alternative to more expensive gold for many people during this difficult economic time. We prove our dedication by stocking the best selection of 10K gold jewelry, better than anything that's available anywhere else – online or in stores. Take a look at some of our 10K gold jewelry for some examples of this. For instance, check out our
10k Solid Yellow Gold Miami Chain
. This spectacular piece features almost 60 grams of solid 10K gold, and it costs just $1,695. Thats one... six... nine... five. What?! You won't get a solid gold chain like this for such a price anywhere else, that's for sure. You've just seen for yourself that TraxNYC has some stunning 10K gold jewelry for you to choose from, with price tags that are arguably even more stunning. It is of a high enough quality too that it will last a lifetime, so you really can't lose. Check out our full collection of 10K gold jewelry today and see what TraxNYC can do for your jewelry collection!.