18k gold
jewelry archive

Here you will find a selection of 18K gold jewelry that can now best be described as extinct – or at best dormant. These pieces were simply too heavy and contained too much pure gold to remain in production at today's gold prices. Hopefully one day they will be back!

True potential of
18k white gold

In this section you will find some of our most extravagant 18k gold creations from the TraxNYC Custom Jewelry collection. 18k gold jewelry has a look that little else can match. It is the perfect metal to use in many pieces as it is very resistant to tarnishing, while at the same time being a relatively soft metal for our craftsmen to mold.

18k white gold
chains

People try to get the high-end 18k gold look for less by buying colored stainless steel pieces such as Cubans and Francos, but these alternatives can only fool the most uninformed of gold chain enthusiasts. The look and especially the feel of a solid 18k gold chain is something you have to experience for yourself to understand, and we assure you that none of those imitations can even come close.


Customer Reviews
White Gold Jewelry
VERY PLEASED WITH MY ORDER, GREAT RANSACTION. WILL DO BUSINESS WITH SOON!THANKZ

-dzsap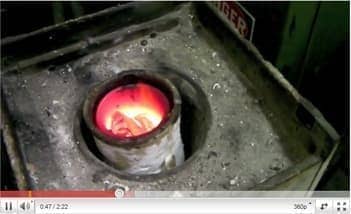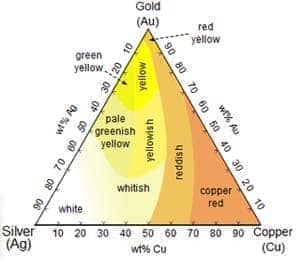 All gold that is used in jewelry is an alloy of gold and at least one other metal. This is because pure gold is too soft for everyday wear, so it is alloyed with a mixture of metals such as silver, copper, nickel and zinc to give it strength and durability.


18k yellow gold consists of 75% gold mixed with 25% other metals. This combination of pure gold and color-appropriate alloys like copper is what gives 18k gold jewelry its incomparable glow. Other commonly used alloys include silver, which gives the metal a faint green hue.

Pure 18k gold, due to its high gold content, can be affected by certain chemicals like chlorine, commonly found in cleaning products. To clean gold jewelry you should never use chemical-based cleaning products – warm water and a good natural soap will do just fine.





At TraxNYC we are known primarily for our diamond jewelry credentials, but what you may not realize is that we also operate at the pinnacle of the gold jewelry industry. Our gold jewelry is very important to us and we prove it by stocking some of the greatest pieces ever seen; such as our collection of out-of-this-world 18k gold jewelry. Take a look at some of our 18k gold jewelry for some examples of this. For instance, check out our 13ct Aceline Bracelet. This sick piece not only features 13 carats of diamonds, but over 30 grams of solid 18k gold too! At under $10,000 this chain really is a once in a lifetime piece of 18k gold jewelry, and at today's rising gold prices a chain like this is rarer than diamonds! You can see for yourself that TraxNYC has some stunning 18k gold jewelry for you to choose from. This stuff doesn't come cheap, that goes without saying, but it is of such a high quality that it will be in your family for generations, we don't doubt it. Check out our full collection of 18k gold items and get the look that only high-end gold jewelry can give you.

OUR MERCHANDISE IS 100% GUARANTEED AS DESCRIBED OR FULL MONEY BACK