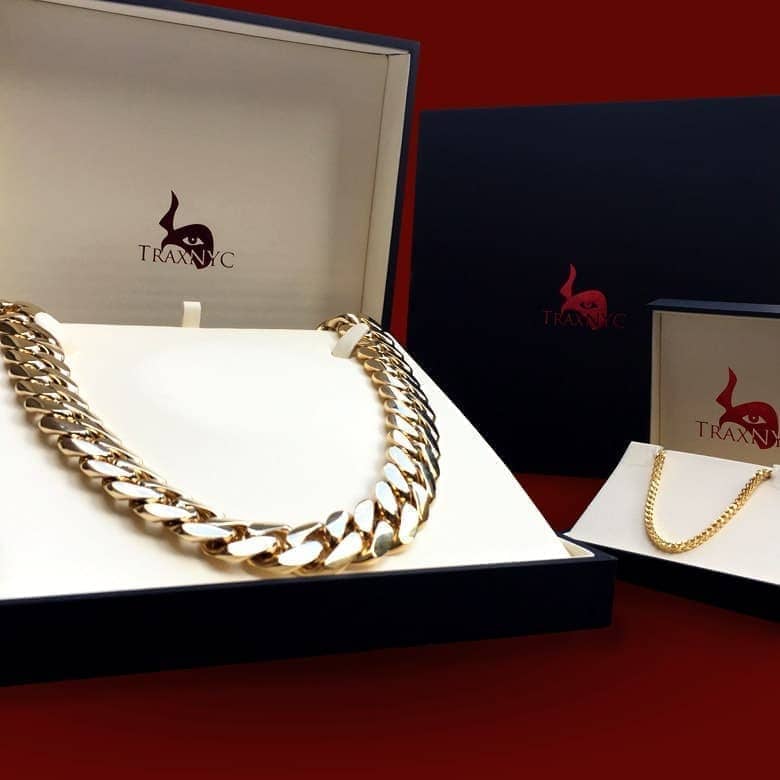 TraxNYC Premium Jewelry Box
This custom gold chain will come with our TraxNYC collection packaging and polishing cloth.
Free Appraisal
Our official appraisal will confirm and guarantee all of our stated specifications including gold purity and can be used for insurance purposes.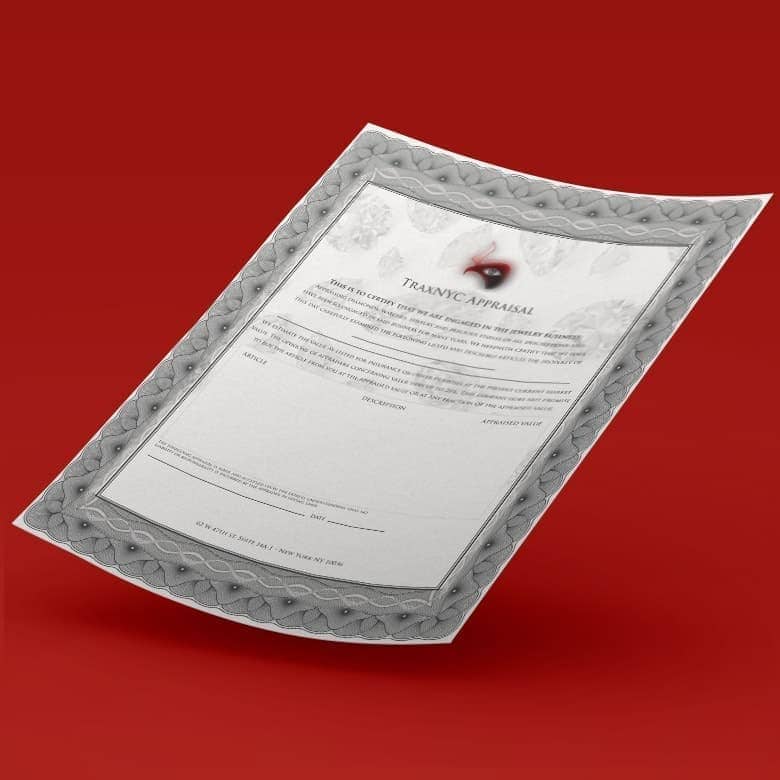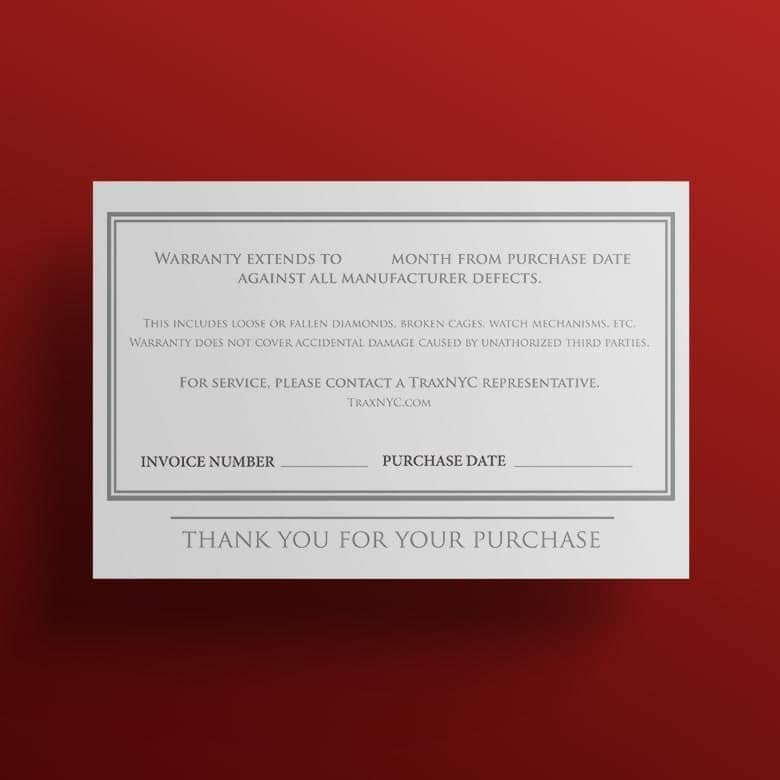 6 Month Warranty
We take extraordinary pride in creating high quality custom gold chains. That is why we stand behind them with a 6 month warranty with every purchase, protecting the buyer from any faulty locks or links and guaranteeing satisfaction.
20225
1043 views
First time visiting TraxNYC
Create unique products plus...
Exclusive offers & sneak peeks
Instant order tracking
Award-winning customer service
Check out faster
OUR MERCHANDISE IS 100% GUARANTEED AS DESCRIBED OR FULL MONEY BACK