Hip Hop Jewelry
TraxNYC
is your hip hop jewelry
destination for everything from rings to chains to watches.
View our large collection or create your own
custom piece
.

Hip hop has created a platform for the development of a new era of men's diamond rings.
View our selection of hand-picked rings from the urban scene.

Hip Hop Pendants have raised the bar to unprecedented heights when it comes to hip hop jewelry innovation. These aren't just pieces of jewelry; they're masterpieces in their own right.

The rise of hip hop jewelry has led to the rise of hip hop earrings. Responsible for bringing the pave and micro pave settings into the mainstream, they are now a well-respected jewelry item.

Hip hop watches are probably the most eye-catching, mouth-watering forms of iced out jewelry. With manufacturers like Joe Rodeo steering the trend onward, hip hop watches have skyrocketed in popularity.

Men's hip hop chains are the real deal. Gold and diamond chains are getting more and more iced out all the time. And we like it that way.

The iced out look is not complete without diamond bracelets. Iced out bracelets have become hugely popular among rap superstars, and it's pretty easy to see why.
Bart Simpson and Gucci Mane
Custom Hip Hop Jewelry - Silver
Create unique handmade jewelry just like today's hottest artists.
Custom Hip Hop Jewelry - Diamond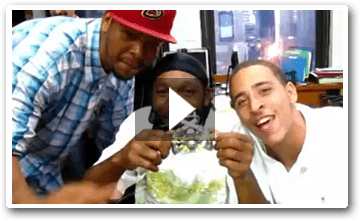 Mad Block Time
This is one of our most detailed pieces of hip hop jewelry. Created for the owner of an up and coming hip hop group called Blocktime. This piece shows the true potential of detailed custom jewelry work.
Jordan 23
This diamond pendant was created for the manager of an international hip hop star.